Overview
Industry-Leading Supplier and Manufacturer of Galvanizing Plant
Corrotech is an industry-leading and a dynamic hot dip galvanizing plant manufacturer that provides full-scale solutions for setting up a galvanizing factory. Ranging from small spare parts to equipment used in the galvanizing process to plant designing to automation to consulting & training to process optimization, we are involved in providing turnkey hot dip galvanizing plant solutions by leveraging our domain expertise to its truest potential.
We are backed by visionary founders having invaluable experience of more than 25 years in extending brilliant and technological galvanizing plant solutions to reputed companies across the globe. Our unmatchable expertise and ability to provide rapid response solutions to the operational difficulties and breakdowns have led us a stature of an industry leader in the galvanizing plant supply and manufacturing.
Our Approach
Building the most advanced galvanizing systems to perfection and excellence that fosters ultimate business growth for our customers is the core motive of our foundation. This unwavering commitment to ensure customer success and our passion to drive a difference by fabricating efficient solutions build the base of our approach.
We work in close cooperation with our customers by understanding their exact needs. Our approach is driven by transparency, rapid integration, close collaboration, and professionalism so that we could tie outcomes around customer success.
Vision & Mission
Vision
Explore the potential of galvanizing demand to contribute and drive growth in global infrastructure while leading technology, innovation, quality and productivity.
Mission
Provide turnkey solutions for installing galvanizing plants by implementing operationally efficient designs through end to end project management, high productivity performance by automation and cost-effective engineering. We strive to build trust, confidence and long-lasting relationships with our customers by providing services in a responsive way and conduct our business with honesty and integrity.
Innovation
As a young and dynamic firm backed by experienced and visionary steer leaders, we do not believe in settling simply with a myopic approach. We believe in leading the path through innovation. By encouraging continuous refinement and innovation at every touchpoint that comes through experience and adoption of the latest technologies, we are willing to achieve greater milestones and the ability to extend only the best to our clients.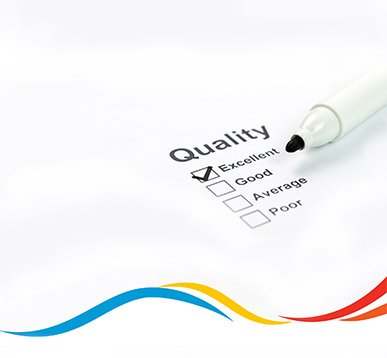 Quality
Delivering excellent quality solutions is the cornerstone of our foundation. For us, quality is beyond certifications, standards, systems, and processes. Quality for us is precisely understanding your needs and then leveraging our strengths and expertise for uncompromised delivery of our promises.
Corrotech specializes in delivering impeccable solutions and services as our expert quality analysts strictly keep a check on the entire process. We are driven by our emphasis on excellence and building systems to perfection. In everything that we do, you will witness the reflection of our commitment to quality.
Infrastructure
Our state-of-art and par-excellent infrastructure is one of our greatest strengths. Based in Ahmedabad India, our plant is spread across 10,000 square meter area and is well-equipped with all the latest technology and machinery. Our infrastructure is fragmented into design, Production, R&D, Quality Control and testing.
Our highly qualified workforce, our design strengths (owing to the latest software like RITA for PP tank design, SolidWorks, AutoCAD, Pro E) high-end tools and state-of-art machines (like CNC machines for PP manufacturing) allows us to deliver the best that is beyond just meeting industry standards.
Environment
Besides thriving business growth, we understand our responsibility and put constant efforts to drive environmentally safe practices. We feel responsible for keeping our overall conduct directed towards preventing environmental caution. In fact, we have a specific range of pollution control equipment so that even our clients could conduct environmentally-best practices. We enjoy creating definable change by fulfilling our duties towards the environment. We design the most efficient fume extraction systems and all the required pollution control equipment so that we could keep a stringent check on emission level, making it negligible.
Health and Safety
We measure our success by how happy and content our employees feel at the workplace. We believe that our employees play a prime role in letting us achieve greater business objectives. Corrotech immensely values the role of their employees and so we keep our corporate conduct such that we could take care of their well-being. We follow fair working conditions and our robust plant setup ensures complete employee safety. Through all our endeavors, we try to create value for our stakeholders.
Certificates
Anchored on the virtues of Quality and Trust
ISO 9001:2015
ISO 9001:2015 certificate for Design, Manufacturing & Supply of Hot Dip Galvanizing Plant
MSME
MSME Certificate
UDYAM
UDTAM Registration Certificate