Corrotech employs state-of-art Butt Fusion technology to design tanks with a unique 'fold bend' construction which is support by external reinforcements and specialized coatings. Leveraging our domain experience, our team design reliable, durable, and easy to maintain tanks that provide extraordinary performance.
Structure Galvanizing Plant
Fabricated using premium quality Polypropylene procured from the most reliable and reputed vendors, Corrotech designs premium process tanks which includes a range of pretreatment and posttreatment tanks that are customized to be functional for different structures.
Pickling Plants
Corrotech offers robust degreasing and pickling tanks that are customized as per the chemical concentration. The design of our pickling tanks features inbuilt suction ductsonthe sides and endsof the tank so that it sucks acidic fumes and make your plant environment safe.
Wire Galvanizing Plant
Corrotech specializes in providing process tanks for wire industries. We provide high-end, functional tanks for coil batch as well as inline wire pickling processes. For inline wire pickling, we provide fumeless pickling tanks that have a proven track record of being a revolutionary innovation.
Pipe Galvanizing Plant
Corrotech designs process tanks for pipe industries using the latest Butt Fusion German technology as per the DVS standards. Our process tanks for pipe industries has homogenous joints for the long life of the material and we provide additional ribs, spreader, and special end wall protection in our design.
Tube Galvanizing Plant
Corrotech has a big name in the industry for supplying world-class process tanks to leading brands in the tube industry. We provide robust process tanks that can be customized in aspects like air agitation, spreaders, and continuous liquid flow from inside the tubes for greater process efficiency.
ETP Process Tank
We design specialized tanks for the ETP process and could customize highly durable connections at the desired locations for optimum use.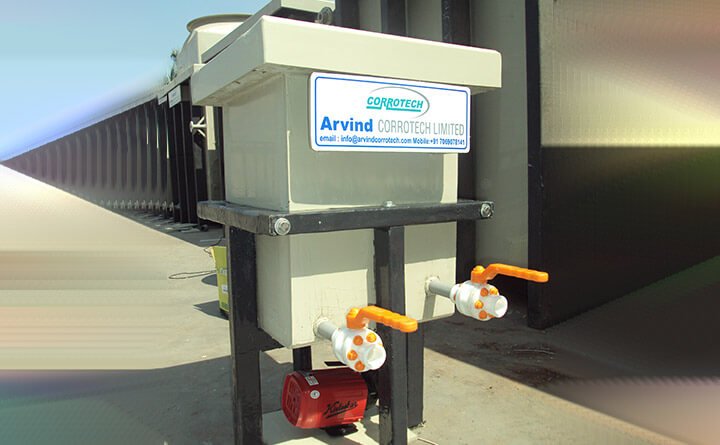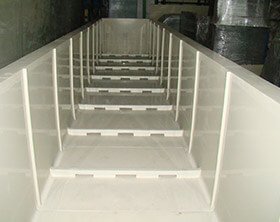 Tank Accessories
Tank accessories complete the purpose of tanks. We provide a wide range of tank accessories which includes level indicators, jig resting, bundle breakers, inside attachments, and tank sliding covers.