Being experts in providing full-scale hot dip galvanizing plant solutions, we get along with you in the process and can help you out wherever you are stuck. We provide a range of services to ensure smooth and flawless operations at your end. Our service team is active round-the-clock to help you tackle the challenges gracefully. Ultimate customer satisfaction through excellent assistance is our primary aim through our extensive support services.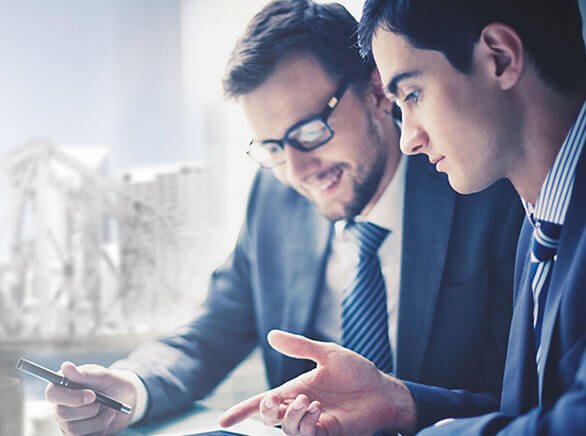 Project Consultancy
Corrotech offers best-of-breed hot dip galvanizing plant solutions on a turnkey basis. From feasibility study to engineering support to process design and commissioning support, Corrotech specializes in each of these aspects owing to our experience and domain expertise. Our project consultancy services are aimed at delivering excellent support by building strong partnerships with the clients after thoroughly understanding your requirements. Our consultancy program includes extending support and required leadership by implementing a customized strategy that could help accelerate the growth of your galvanizing plant. Having worked with numerous plant setups, we provide the best-fit and the most promising solution to
Back to Services Link
Process Tank Repairs
Pre-treatment and Post-treatment process tanks are a prominent part of the galvanizing plants. Immediate and efficient repairing of these tanks is very important for proper galvanizing.  Tank repairing services by Corrotech include assessment for mechanical integrity, risk-based assessment, and spill prevention checks. Our team has a vast knowledge of fixing the problems with a variety of tanks and provide premium maintenance, repair, and modification services to ensure the long life of your tanks. We understand each and every phase of hot dip galvanizing process and so we could provide intelligent and precise solutions to the problems.
Back to Services Link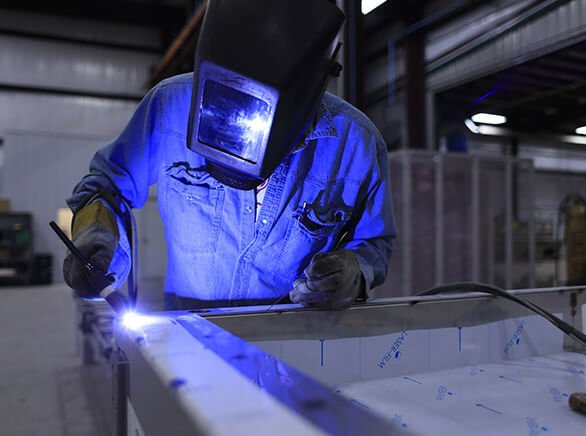 Annual Maintenance Contracts
As an industry-leading hot dip galvanizing plant manufacturer, Corrotech recognizes the significant need to periodically maintain all the equipment for the keeping up performance efficiency. We believe planned and systematic preventive maintenance is the key to sustainable plant performance. Our team of seasoned engineers has the skillset and the experience required to gracefully fulfill your maintenance requirements. Meeting the desired results based on the key performance indicators, we ensure smooth and efficient operations. By conducting timely maintenance, you could prevent the sudden breakdown of machines/equipment and thereby could prevent the production loss.
Back to Services Link
Spare Parts Supply
Being a big-name Original Equipment Manufacturer of turnkey hot dip galvanizing plant, we manufacture each and every part required in the hot dip galvanizing process as per the international standards. We have supplied turnkey solutions to a number of clients in many countries across the globe. Not only we have supplied the turnkey plants or galvanizing equipment, but we have customized as per the need of the client. Having such vast experience in catering our solutions/products, we provide premium grade spare parts that would fit best with your unique requirement. All the spare parts ensure the best support and great
Back to Services Link
After Sales Serivce
Right post-sales service is very crucial to the performance and safety aspects in your galvanizing plant. At Corrotech, customers are our top priority. We do not merely say this, but each and every individual in our staff keep this perspective. Not only we provide our support till the purchases, but we are there to support you even with the post-sales requirements. Our post-sales team makes sure that our customers are satisfied with their purchases and in case of any performance glitch, you could quickly reach out to our technicians and they will solve the issue like a breeze.
Back to Services Link
Training and Development
As a turnkey hot dip galvanizing plant supplier, Corrotech has the expertise, experience, and excellence in the domain. For getting the best out of the plant asset, we offer a training and development service which includes providing an understanding to your staff related to the use and operations of hot dip galvanizing. We would guide your staff with the queries they have regarding their respective duties, safety measures while operating the plant, and the best way to operate.  We enlighten your staff by guiding them about every phase and every step of hot dip galvanizing process to ensure 'best practice'
Back to Services Link
Post Comissioning Support
success in terms of the impact of our equipment on the performance and long-term growth of our clients. Lorem ipsum dolor sit amet, consectetur adipiscing elit. Donec faucibus pretium dui, vel ultrices dui viverra ut. Fusce eros purus, dictum quis dignissim at, sodales a magna. Sed sit amet scelerisque sapien, non tincidunt nibh. Sed eu ligula ultrices, faucibus risus eget, blandit urna. Phasellus convallis risus dolor, sed semper leo laoreet eget. Praesent euismod a sem eget lobortis. Cras imperdiet, ante sit amet auctor fringilla, neque tortor sagittis nunc, eu fermentum nisl sem eu nisi. Cras vel libero sed lacus consectetur
Back to Services Link
Zinc Kettle Replacement
Kettle is the most important part of the galvanizing process. Corrotech supplies high-quality zinc kettle the delivers galvanizing efficiency and long life. Kettle by Corrotech with our Pulse Fired High Velocity Furnaces last for a decade or more even with high production. As per your product and plant space, we customize zinc kettle for optimum efficiency. Our kettles are tested using ultrasonic and radiographic tests and welded with electroslag. We ensure longer life of kettle by insulating the bottom with refractory casting fiber and thereby protecting it from coming in direct contact with the flames of the burner. It is
Back to Services Link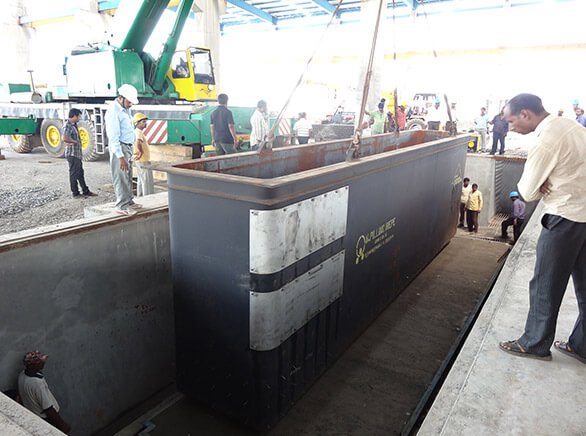 Plant Upgrading
Corrotech has unmatchable expertise and the ability to rapidly provide effective and efficient solutions to any breakdowns or operational loopholes. Harnessing our resources and expertise, we provide galvanizing plant upgrading services and get along with you in the process of making this shift from old systems to getting better with new and advanced systems. We help you upgrade anything and everything by studying your usage requirement and your end goals. Whether you are a budget-savvy individual looking to upgrade only a part of the plant or a client looking for process optimization or a client willing to update the plant
Back to Services Link