In the plant area where there is frequent exposure to acids and other chemicals, care should be taken for proper storage and handling of these acids to avoid any unfortunate accident. Corrotech is a leading manufacturer of acid storage tanks who offers customized storage tanks understanding the needs of the customer.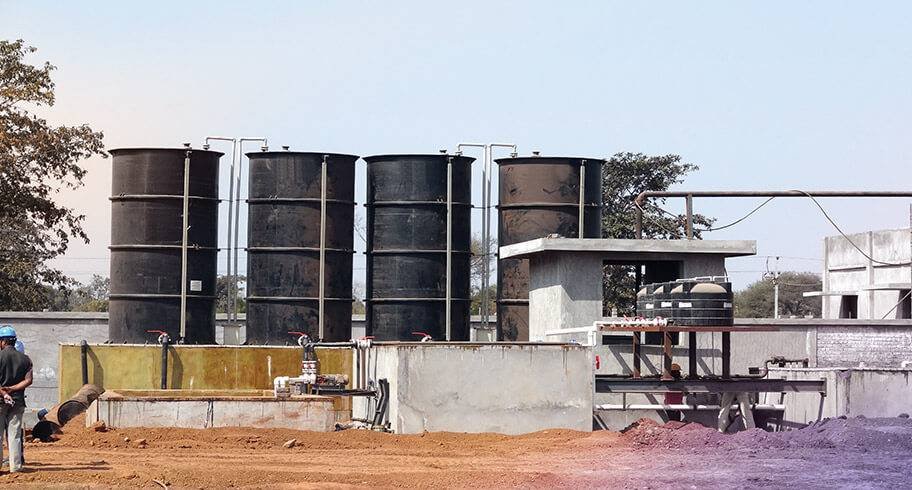 We offer a range of horizontal and vertical acid storage tanks to store the acid. Our high-quality manufacturing of the tanks preventsthe leakage of acids, evaporation, and spilling. For inside shed installation, we manufacture tanks from special polypropylene sheets. For open air installation, we offer a specialized HDPE (High Density Polyethylene tanks)and UV resistant polypropylene tanks. To suit the specific industrial requirements, we also manufacture FRP (Fiber Reinforced Plastic) tanks.
Acid Storage tanks by Corrotech are robust structures equipped with venting system for letting out acid fumes. Our designs are durable, spill proof, corrosion resistant, requires zero maintenance, and are ideal for static as well as dynamic storage facility.
Equipment Design
Designed to store high concentrated and highly aggressive acids such as HCl and sulphuric acid
Tanks are designed using guidelines of DVS standards
Capacities range from 1 KL to 100 KL
Customized to suit space requirements; horizontal and vertical tanks
Made from high quality UV protected polypropylene sheets or HDPE
Butt fusion joints practically making it a single piece
Extra protection at bottom and middle of the tank
Benefits and Cost Savings
Long life of the tank
Free of maintenance
Dimensions are customized to suit the plant conditions
Fitted with all accessories that included level monitor, pressure relief system, etc.
Easy to relocate
Easy to clean and maintain
Other Products
Explore our premium range of products that are specially fabricated for your galvanizing facility.