Over the years, anodizing has emerged as one of the efficient methods that convert the metallic surface into a corrosion-resistant surface through an electrochemical process with an anodic oxide finish. Aluminum is perfectly suitable for anodizing, although a few other nonferrous metals can be anodized, including magnesium and titanium. The complete cycle of anodizing is executed in a scientifically engineered Anodizing Tank and Plant.
Considering the impact and efficiency of Anodizing tanks and Plant, industries cutting across domain expertise are taking advantage of Anodizing Plant Process.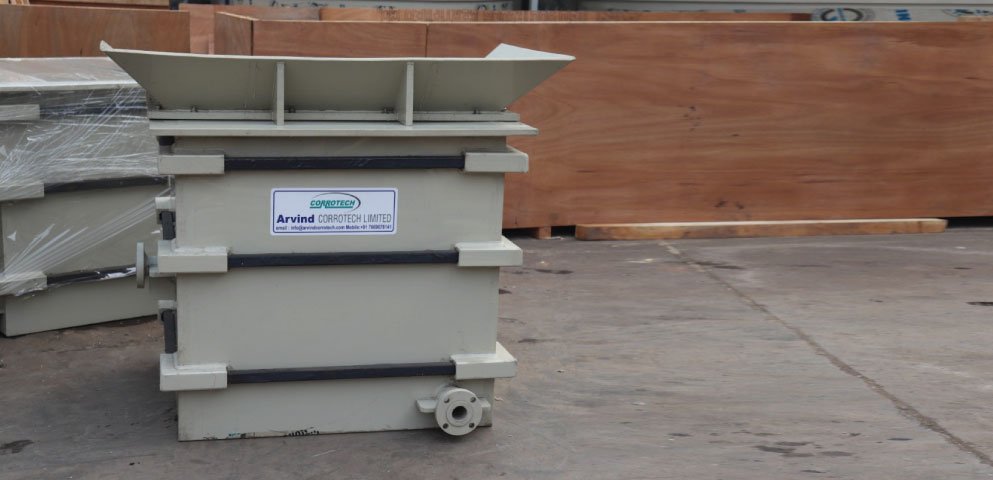 Salient features of a premium quality Anodizing Tank
Arvind Corrotech, a reputed manufacturer of Anodizing Tank Process supplies, exports the premium quality range recognized with numerous salient features, including:
Sturdy design
Durable & long-lasting
Withstands harsh weather environments
Leak-proof
Resistant to chemicals
Resistant to corrosion
Less maintenance
Custom-made Anodizing Tank 
Arvind Corrotech, a prominent manufacturer of Aluminum Anodizing Plant Ahmedabad with a state-of-the-art manufacturing facility in Ahmedabad, India holds the expertise to deliver Custom-made Pickling Process Tank.
Brochure
View our 2019 financial prospectus brochure for an easy to read guide on all of the services offer.
Download
Send Enquiry
Share your requirements with us and we will get back to you shortly with our best solutions..
Inquiry Now