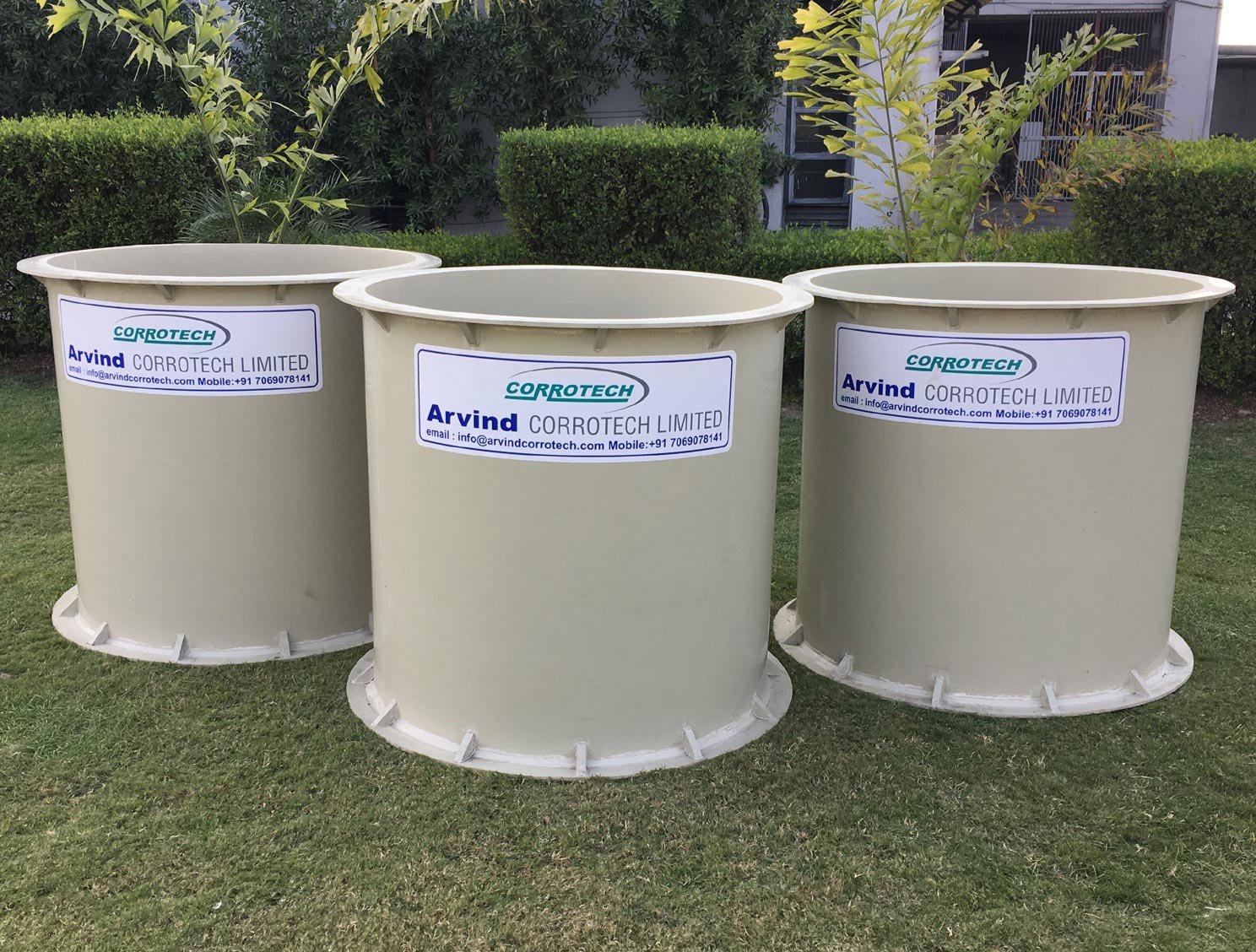 In this blog, we are going to highlight about an important industrial product, acid storage tanks, the benefit of the product, and its applications among others.  
At the outset, let's understand the product in simple language.   

What is an acid tank?       
These are specially designed tanks to store industrial acids and chemicals. Engineered keeping in view the physical and chemical properties of the acid, the industrial tanks are apt for the safe storage of acid. 
The material used to manufacture the tanks  
Given the properties of acids,Acid storage tanks manufacturers are manufacturing the storage tanks by using the following materials:               
Stainless steel tanks 

Polyethylene tanks 

Fiberglass (FRP) tanks
Important features of the industrial acid storage tanks 
The industrial storage tanks are designed to store a wide range of chemicals. These are identified with numerous salient features. Here are the major features of the industrial tanks:         
It is adaptable to a wide range of temperature

High physical strength 

Weather-resistant 

Low pump loads

Easy to handle  

Brilliant mechanical strength

Low thermal conductivity 

Excellent insulating material 

Corrosion-resistant 

No maintenance  

Durable & having a long service life

Economical & cost-effective
These industry-specific tanks are engineered to store several types of manufacturing industry-centric chemicals. Your manufacturing industry requires a quality-driven product. When purchasing the product, make sure it meets the above quality features. 
For in-depth knowledge, you can connect with reputed acid storage tank manufacturers. Never settle for less. Industrial acids and chemicals are different from traditional fluids. As a result, special purpose tanks are required.    
The objective of Industrial storage acids tanks
The industrial tanks are designed and manufactured for the safe storage of a wide range of chemicals and acids. At the same time, the tank is suitable for the transportation of acids from one location to another.    
Furthermore, the tank is suitable to provide the required pressure to the distribution system. Therefore, a tank can serve one or multiple objectives, depending basically on the industrial requirement. Configuration, shape, size, etc. varies from company to company.     
Industrial acids       
Let's now talk about industrial acids in brief. Some of the widely used industrial acids are sulfuric acid, hydrochloric acid, nitric acid, lactic acid, and acetic acid. These acids are used in different types of industries. For detailed information, you can speak with a few reputed acid storage tank manufacturers in Ahmedabad, India.      
Industries drawing benefits and advantages from the acid tank
Plenty of industries are benefitting from the industrial product. These include chemicals, Pharmaceuticals, Petrochemicals, Desalination, Power, Refinery, Sewage treatment plants, and a host of others. 
Dimensions 
The industrial acid storage tanks are available in different types of dimensions, shapes, and sizes, like vertical and horizontal. Based on your industrial requirements, you can choose the dimension. A few acid storage tank manufacturers in Ahmedabad are professionally competent to deliver custom-made solutions for your industry. In case you are seeking a custom-made solution for your industry, don't think twice to take benefit of this specialized service.
Conclusion 
As the name indicates, the acid tank is designed for the storage of acids. The quality of the tanks plays a huge role in durability and maintenance. Subsequently, we recommend that buy products from reputed acid storage tank manufacturers.