Tag:
fume extraction system for pollution control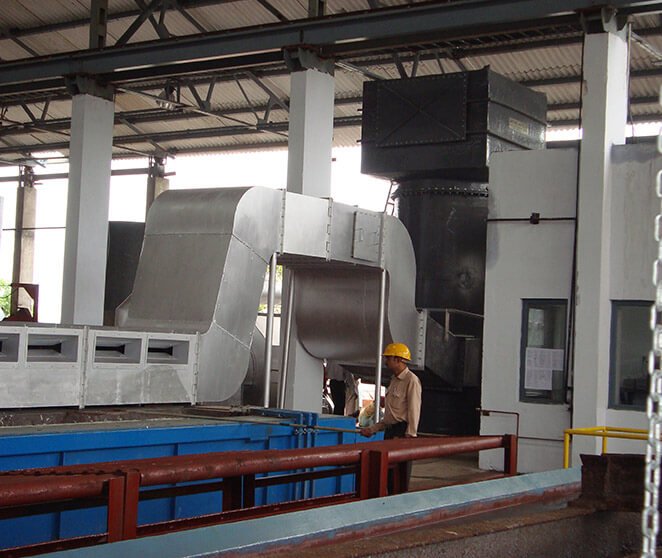 In this manufacturing industry-centric blog, we are going to highlight an important system, the fume extraction system, its importance for galvanizing plants, its salient features, etc.
Before we take a deep dive into the subject, it's logical to learn about the exhaust extraction system.
Learning about the exhaust extraction system
A wide range of industrial processes creates and generates harmful fumes during different processes. The harmful fumes are present in a variety of forms, sanding, spraying, powder filling, grinding, welding, and chemical applications among others. The fumes, if not captured and extracted, lead to various repercussions, including health issues for the workforce and degradation of plant machinery.   
A portable fume extractor is a sophisticated system designed and engineered to pull fumes, dust, hazardous pollutants, and a host of other harmful particles into a contained filtration system. The scientifically designed system's main objective is to remove harmful air pollutants.
Why is fume extraction system a must for hot-dip galvanization?
The hot dip galvanizing process has emerged as one of the most effective systems for galvanization. During the process of galvanization, white fumes get generated when metal-made items/ steel is dipped in the molten lava of zinc. The fumes that get generated are extremely hazardous due to the presence of chlorine and suspended ash particles. Fume is harmful to health and the workforce. Furthermore, fumes deteriorate the overhead cranes and the shed life. Therefore, it makes sense to establish a system for fume abatement and discharge.
Components of a standard exhaust extraction system
A standard fume extraction system comprises a fume extraction hood (lip extraction duct, fixed fume enclosure, crane mounted enclosure), dust collecting cyclone (dust collector) that is connected to the wet scrubber, and a bag filter). The high efficiency system is designed for air filtration, clean air, air quality. It comprises extraction units for source capture.      
Working mechanism
Let's now shift our focus towards the working mechanism of the important system for capturing fumes. Many of you are curious to learn its mechanism. The anti-pollution system has fume extraction. The sturdy hood is attached to dust collecting cyclones. Harmful heavy ash particles that are present inside the zinc fume settle down at the bottom of the cyclone. This cyclone is connected with the zinc fume wet scrubbers. Cyclone is designed to function as a cleaner and filter. Here fumes are cleaned and filtered and eventually released into the environment with the help of a stack.
Benefits and advantages of the exhaust extraction system
The high-end exhaust extraction system is providing numerous benefits to manufacturing companies, these include: 
Increased productivity

Eliminates white fumes

Improved health of workers

Creates a safe and healthy environment
This scientifically designed fume extraction system is also known as the white fume extraction system as during the galvanization process white fumes get extracted. Furthermore, mobile fume extractors are also available in the market that ensures healthy working environments and breathing zone  
Industries where a fume extraction system is widely used
There are numerous industries wherein the exhaust removal systems are used to control pollution in the manufacturing setup, including:
Galvanization

Textile

Chemical

Pharmaceuticals

Foundries

Welding

Laser cutting

Cement

Steel
An exhaust extraction system is beneficial for a number of jobs
With an efficient anti-pollution system, a wide range of jobs are perfumed, including: 
Cutting

Grinding

Spraying

Sanding

Chemical Applications

Smelting

Brazing

Molding

Welding
Conclusion
The exhaust extraction system is an amazing product that helps industries in playing their bit toward a healthy environment. Sustainable development is the need of the hour and it's a brilliant move to install a fume extraction system.
The rising population and its day-to-day needs are giving impetus to industrialization. Industrialization is a boon for socio-economic development, at the same time, it is wreaking havoc on the environment. Subsequently, it leads to pollution. Therefore pollution control machines and tools are important.
A good quality natural environment offers basic requirements to existing, including clean air, water, fertile land for cultivation of crops, and energy among others. Green infrastructure also facilitates in maintaining sustainable development, regulates weather, and prevents natural disasters, like a flood, droughts, earthquakes, etc.
Life can't be imagined without an environment. A safe and healthy environment is mandatory for the existence of human beings, flora and fauna.
In this blog, we are going to emphasize the benefits of pollution control equipment. In addition to this, our focus will revolve around types of pollution control equipment.
Before we start learning the intricacies of the subject, it's important to learn the basic definition of the term.
What is pollution control equipment?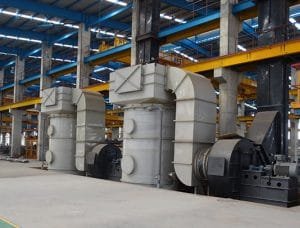 In simple words, pollution control equipment is defined as any item, apparatus, or container designed primarily to control air or water pollution. There are numerous types of equipment available in the market. Depending on your industry and the types of pollutants released by your company, you can choose the equipment.
Galvanization industry and pollution
The process of galvanization uses high-tech machines, tools, and technology to apply the coating of zinc on steel/iron-made structures. During the process, harmful fumes, toxic gases, and a host of other pollutants are released. Therefore, it's imperative to deploy equipment and technology to control pollution. In addition, it is also mandated by local bodies.
Pollution control equipment in galvanization
Galvanization industry-specific pollution control machines and tools have been designed to control pollution during galvanization. The equipment also protects the workforce from numerous health hazards. These include:
Acid fume extraction system
White fume extraction system
Fully enclosed pickling system
Furnace fume enclosure
Wet scrubbing system
Dust collection filter system
Acid fume extraction system
The acid fume extraction system has been designed for the abatement of the toxic fumes that get generated in the pickling tank.
White fume extraction system
It is a specially designed apparatus for the safe abatement of zinc fumes. The system comprises a fume extraction hood, dusty collecting cyclone, a bag filter, etc.
Fully enclosed pickling system
This sophisticated system empowers the users to capture and abate toxic fumes with ease.
Furnace fume enclosure
It is a fixed fume enclosure for preventing the white fumes generated during the galvanization process. Furthermore, the structure controls the spread of fume in the manufacturing area and the open environment.
Wet scrubbing system
Designed using the latest technology, the wet scrubbing system empowers businesses to control air pollution by eliminating the toxic fumes from the exhaust stream. Subsequently, absorbs the fume pollutants.
Dust collection filter system
It sounds like a simple piece of equipment, yet it is a very important piece of equipment. The equipment cleans the air by filtering the dust particles. A bin designed for the collection of the dust, collects the dust, while the filtered fumes exit the cyclone outlet.
Summary
As a responsible citizen, in the interest of the environment, efforts should be made to adhere to pollution control.
Buy the pollution control equipment from Arvind Corrotech
Arvind Corrotech is an industry leader offering full-spectrum galvanization solutions. The company is also a famous manufacturer and supplier of Turnkey Hot Dip Galvanizing Plants. Our quality-driven product range includes Pulse Fired High-Velocity Furnace, Process Tanks, Chemical Storage Tanks, and pollution control equipment.
If you are on the lookout for anything related to pollution control equipment, then end your search with Arvind Corrotech. Let's connect for a mutually beneficial collaboration.